Challenge
Searching Neighborhoods for Value
In an age of booming startups and small businesses, WeWork has been busy leading the charge of shared workspaces around the globe. To continue building communities and providing spaces that inspire teams, WeWork needed a plan to efficiently evaluate potential real-estate beyond building aesthetic.
The Solution
Leveraging Robust Place Data
WeWork decided to explore methods of using data to determine demographic qualities of a building's surrounding area. By funneling Factual's Global PlacesTM data into their internal mapping platform, WeWork used polygons to quickly group surrounding points of interest into categories such as bars, coffee shops, restaurants, etc. This data enabled automation of building amenity profiles to gauge the energy of particular neighborhoods with the click of a button.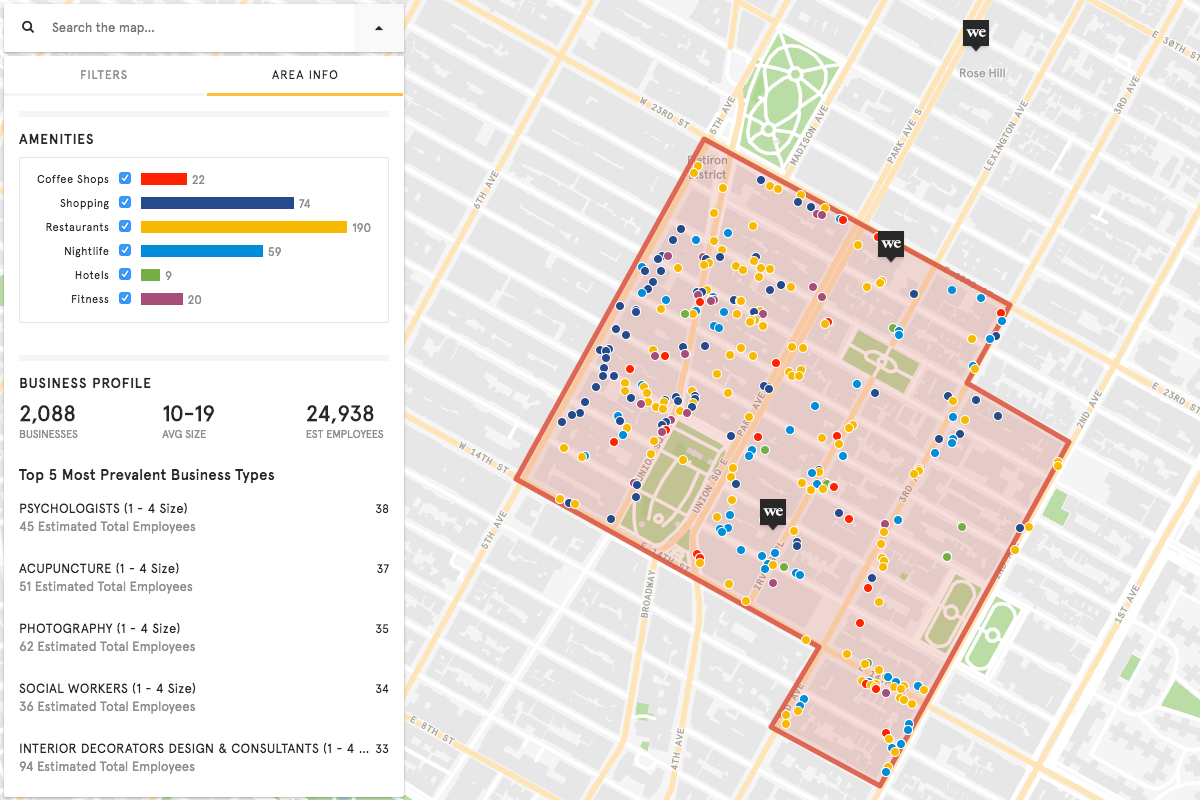 The Results
Growing Through Data
Using location data to understand location, WeWork was able to compare potential spaces in an instant. Assessing more buildings than ever before drove 95% growth in the number of locations from June 2016 to June 2017.
Inspiring Individuals
As the need for shared workspace continues to grow, WeWork can continue scaling their business to provide better environments for others to discover their passions and do what they love.
With Factual data we've been able to augment the decision-making process for our Real Estate, Design, and Sales groups, helping us source the most relevant locations possible and design space that's reflective of the actual needs of the businesses in the area.
Aaron Fritsch VP, Head of Product Systems & Operations